Streaks running down the side of your house? When typing in 'K-Rend cleaning near me' a vast array of companies will a rise. These companies will vary from all in one cleaning services to professional experts in the field. In this article we will dissect what k-render is a how to clean it.
What is K-Rend…
K Rend is a coloured render which goes on the outside walls of your house instead of sand, cement & paint or bricks. The colour pigment is within the render meaning you don't have to paint it.
This is very usually as it means less maintainance however issues can arise. When left untreated algae and spores can grow leaving black are red streaks running down the property.
…how bad can it be.
When spores and algae are left untreated after the black and/or red streaks more problems can occur. Due to the build up, damage to the k-rend such as comprising the surface on the render. This will damage the property can could cause expensive repair bills. Plus black streaks can serverly decrease the curb appeal of a home lower it's value. Fortunately All Trade Pressure Washing have a solution!
Render cleaning and All Trade Pressure Washing
Over the years All Trade Pressure Washing have gained expertise in external cleaning from factory facades and warehouses to houses and bungalows. This means we have a wealth of knowledge from all aspects of cleaning.
When cleaning surfaces that are softer for example K-Rend and Render we use a method called softwashing. Softwashing uses a chemical detergent that removes unwanted dirt, algae and spores from almost any soft surface. When pressure washing is too harsh for a surface where damage would occur, softwashing uses a gentler approach.
The chemicals slowly breakdown the components of the algae or spores and simply washes away. However this must be carried out by a professional as the right mixture must be used for certain surfaces. Through our experience we have learnt what works and what simply doesn't.
Get in the experts!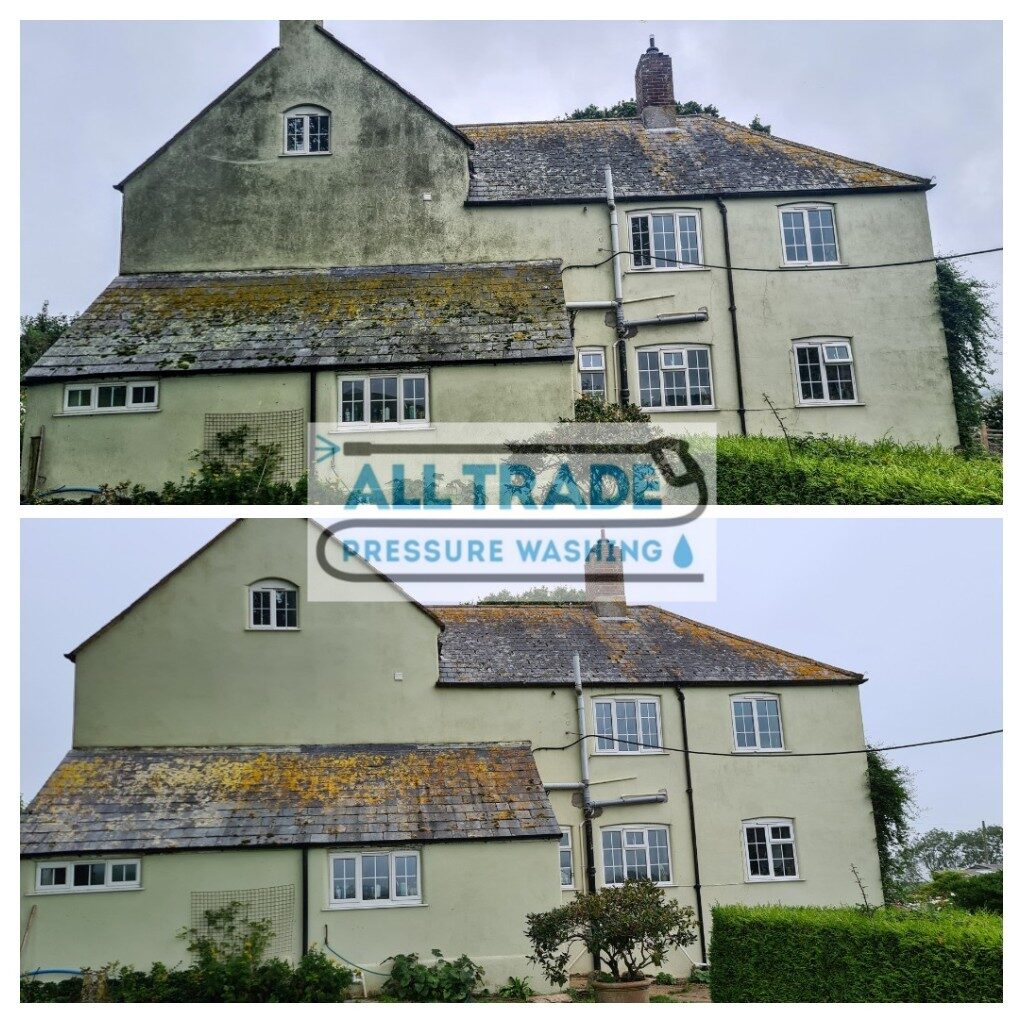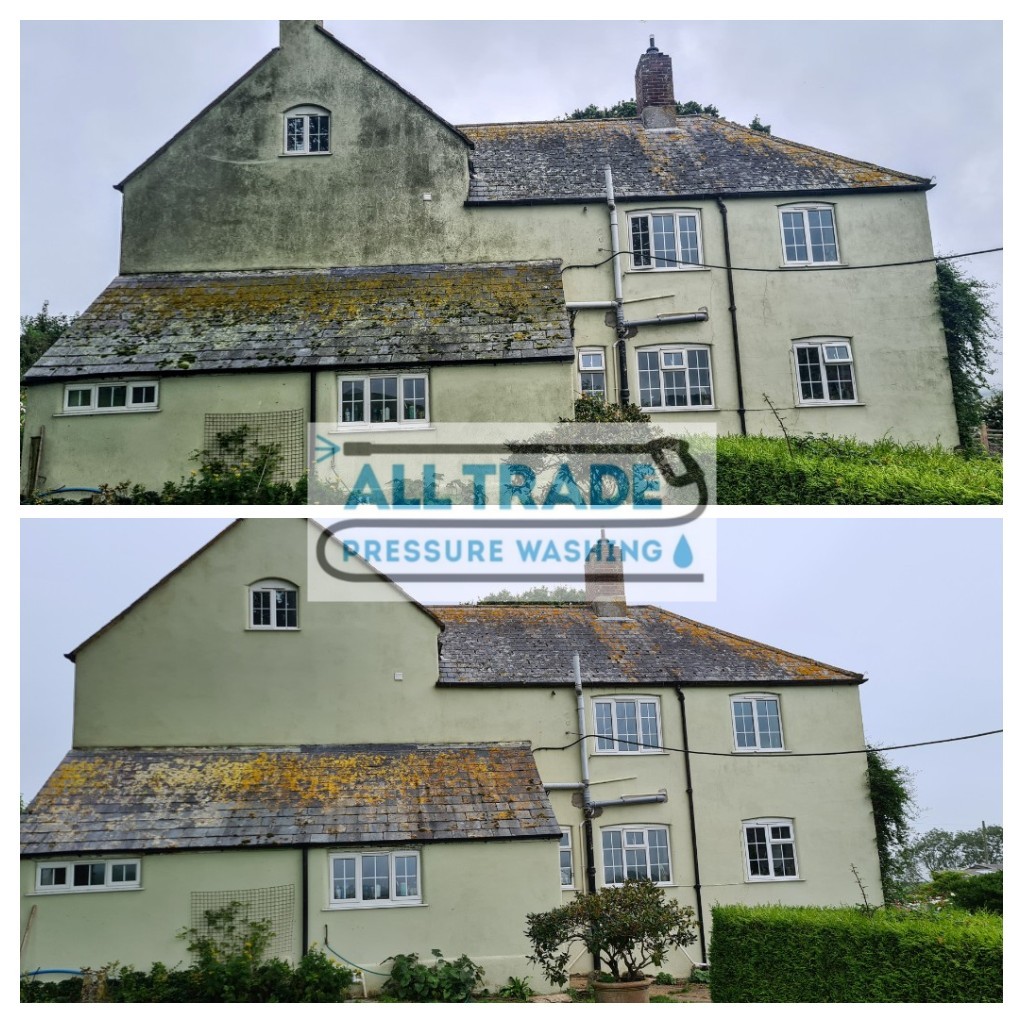 You literally have nothing to lose, apart from algae and spores, as we give a free no obligation quote. One of our experts will attend the property to access the situation and give a quotation for the individual need of the property. We cover Somerset and Dorset.
If there are no streaks running down the property, after cleaning the value is increased exponentially. So why not contact us today, there is nothing to lose and everything to gain.